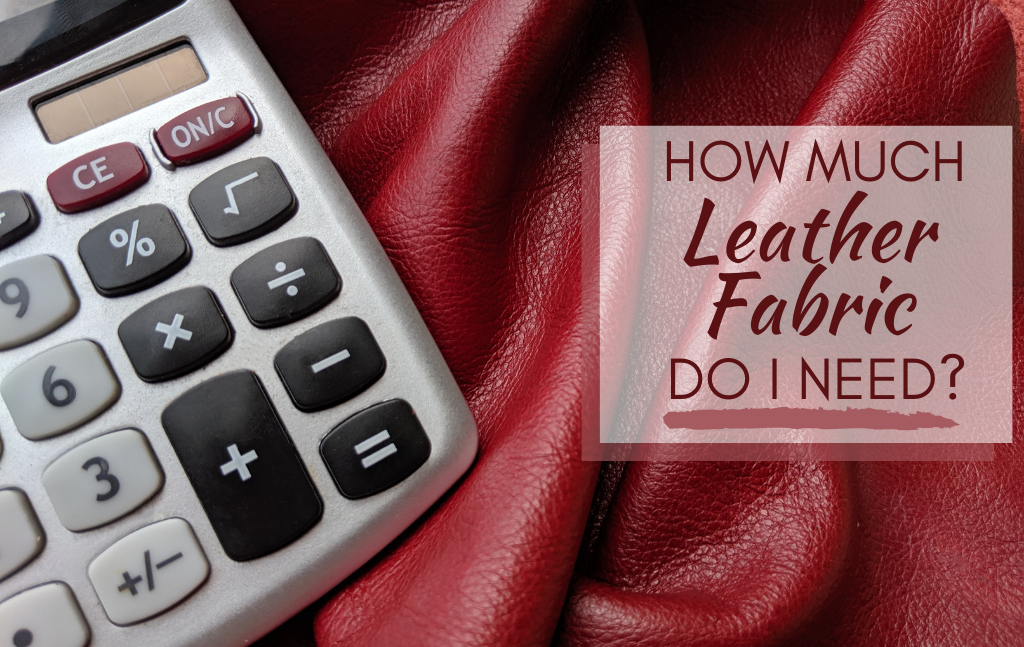 What is Leather Fabric?
Leather fabric is popularly known in two ways: first, as genuine leather, most often used for furniture upholstery; and secondly, as a man-made textile that is designed to look like real leather (also called faux leather fabric). In fact, the term itself is a contradiction as "leather" comes from the skin of an animal and "fabric" is a type of woven cloth. For our purposes we will be discussing genuine leather from cowhides.
How is Leather Fabric Sold - In Feet, Not sheets!
Leather skins or hides are measured and sold in square feet. As a natural product, the leather hide takes the shape of the animal and is never found in sheets or rolls. Specifically, the hide is laid out flat and the total surface area of the hide is measured in square feet. A typical cowhide averages 50 square feet, but hide sizes vary depending on the breed of cow. Therefore you will always buy leather as hides, not as leather sheets or rolls. See our Leather Cowhides: Shapes and Sizes to get a better idea of what your hide will look like.
"My Upholsterer Says I Need 8 Yards?"
We get this call all the time and it goes something like "my upholsterer says I need 8 yards of leather to reupholster my chairs, how many hides should I buy?" Upholsterers almost always quote projects in yards instead of square feet because fabric, which is sold in yards, is simply what they know best! The estimate is given in fabric yards (36" long x 54" wide) meaning you will need to convert to square feet. Our Leather Fabric Calculator can do this for you but the general rule of thumb is 1 fabric yard = 18 square feet of leather. Once you do the simple conversion to square feet, you can decide on the size and quantity of hides you will need to buy.
Another resource is our Furniture Reupholstery Guide that includes nearly 200 pieces of furniture, with an estimate of the square feet of leather you will need (see examples below). Working on an automotive upholstery project? Be sure to check out our Automotive Reupholstery Guide!
Your estimate might seem like a lot of leather, but it is important to remember that leather can have some imperfections. This yards to square feet conversion includes the industry standard 30% waste factor due to variations in hide shapes, and the possible presence of natural markings. Markings might include bug bites, stretch marks, scars, or there could be a hump hole if it is a Brazilian hide. This is not a sign of a low quality hide, but a reminder that leather is a natural material, with a story of its own.
So, How Many Hides Do I Need?
Once you have settled on the number of square feet you will need for a project, you can determine the number of hides you will need. This will depend on the size of the hides available. For example, if you need 110 square feet of leather, you could combine a 50 square foot hide, and a 60 square foot hide. If you need 140 square feet, you might end up with (2) 55 square foot hides and a 30 square foot half hide. We specialize in helping customers put together orders that get just the right amount of leather that they need- do not hesitate to give us a call!
You're Ready to Buy!
Now that you know how much you need, you are ready to choose your leather! Picking a leather that suits your application, and style, is the best part. The next step is to order some samples. You can explore our Upholstery Collection or our Auto Collection- and you can even Shop by Color! We also have Remnants, and Closeouts to choose from. You can order a sample of any of our leathers by clicking the blue "Order Sample" button. Once you have chosen your leather from your samples, you are ready to order your new hides like a pro!